Vita Details
Length 56 feet
6' 10" beam
Cruiser style stern
Sleeps 6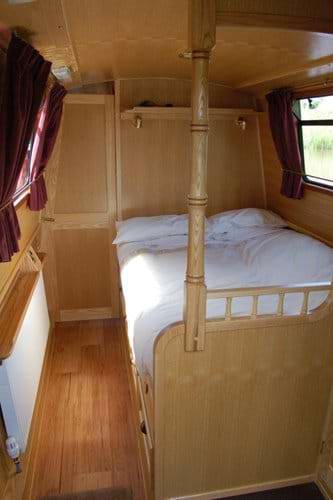 'Vita' is an amazing, easy to drive and very clean narrowboat. She provides comfortable and warm accommodation for up to 6 adults - with two fixed double bedrooms - each with its own adjacent bathroom. A third double is provided by a comfortable pull out bed in the central area.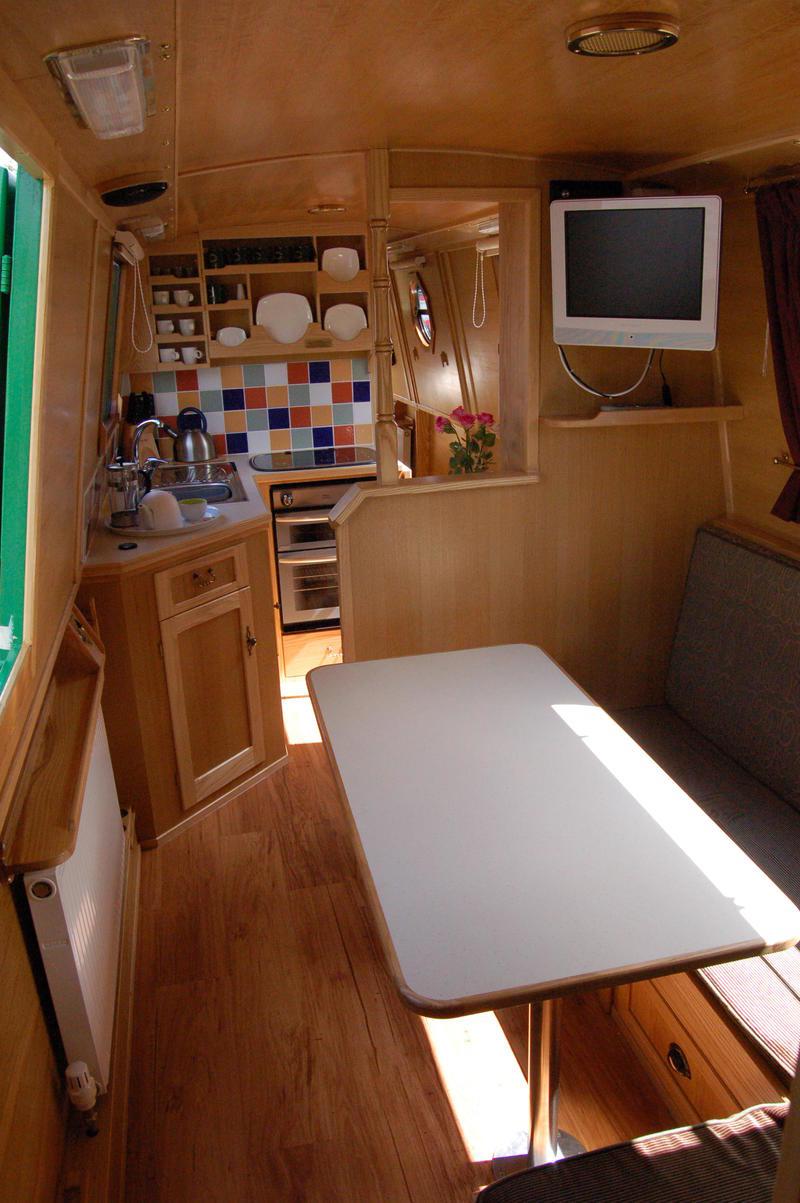 Vita has the best thought-out design for a genuinely comfortable stay on a boat and this is why: In the daytime, when traveling along there is enough room to seat everyone outside. Either at the front end of the boat which has a small open area with seating (great for 2 or 3 kids) or at the spacious 'cruiser' stern with seating for 3 or 4 adults. (A lot of hire boats can't do this, leaving people stuck inside).

In the evening, adults can put the kids to bed in the quiet fixed double bedroom at the front, with its privacy door. Adults can then continue to socialize at the rear with the seated open air area but keeping access to a bathroom and the kitchen/lounge without disturbing the kids. In a lot of hire boats in practice you have to all go to bed at the same time or speak in whispers!