Unwind on a lovely, tranquil narrowboat break on Vita in the South of England on the River Wey, adjoining the River Thames. Treat yourself to a taste of life in the slow lane on the River Wey, just a little over 60 minutes away from London, close to Guildford and not far from Windsor.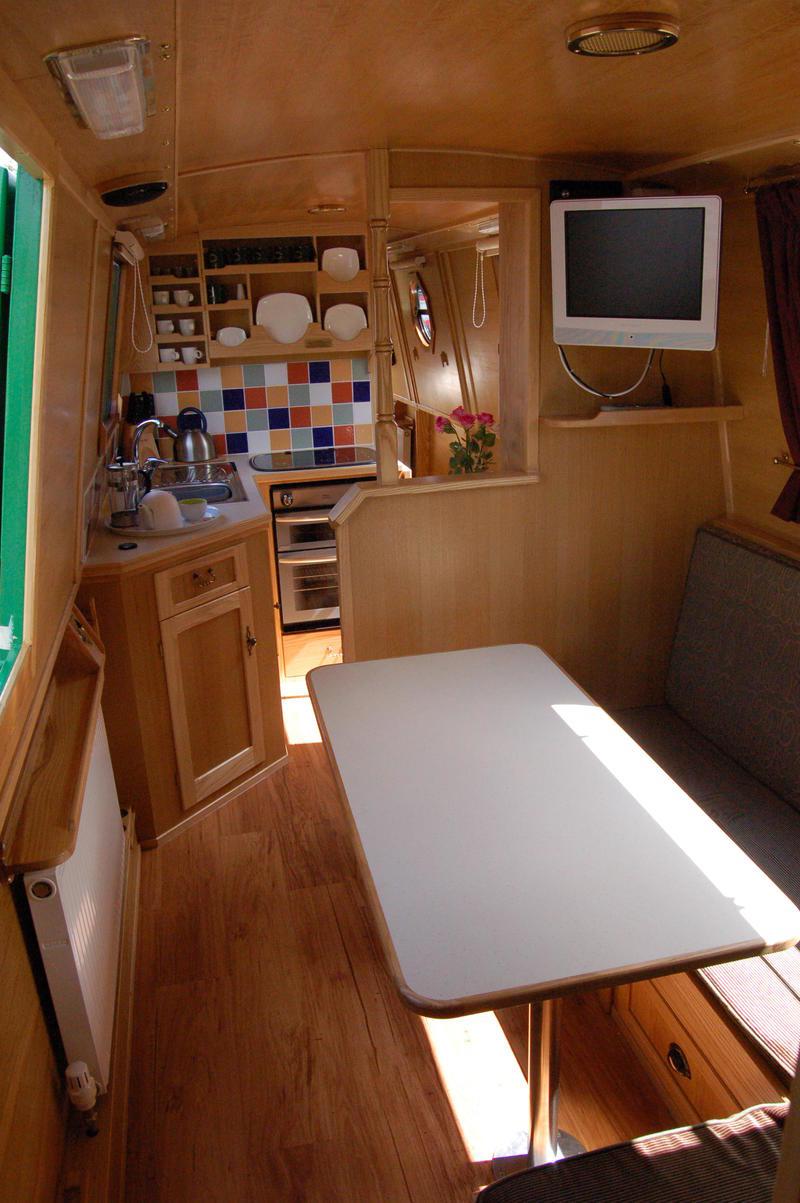 At 56ft Vita is a 4 + 2 Berth cruiser stern narrowboat which is both cosy and carefully laid out. Built with the highest quality materials, she is fitted out in oak and solid ash, with clean and elegant lines.
She offers our guests two well equipped bathrooms and two fixed double bedrooms at either end of the boat, giving that all important feeling of privacy.
With an extra double bed in the dining area, she can accommodate up to 6 people. She comes with essentials such as, TV, DVD/CD player, games and books to read.
More Details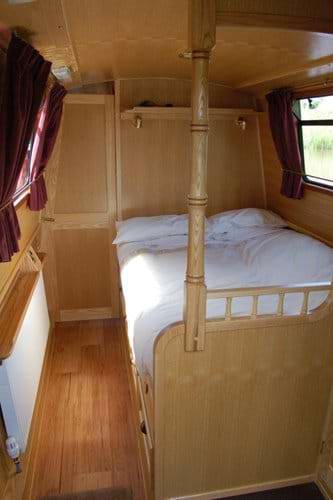 In the evening, adults can put the kids to bed in the quiet fixed double bedroom at the front, with its privacy door. Adults can then continue to socialize at the rear with the seated open air area but keeping access to a bathroom and the kitchen/lounge without disturbing the kids. In a lot of hire boats in practice you have to all go to bed at the same time or speak in whispers!
We'll teach you all you need to know about navigating a narrowboat without rushing you. And we will stay with you until you are happy to go on without us. You'll learn how to use the river's historic locks, how to rope the narrowboat, to moor-up (or park it) and use the engine to control your speed. Don't worry, you'll be navigating like Lord Nelson in no time at all!
Check Availability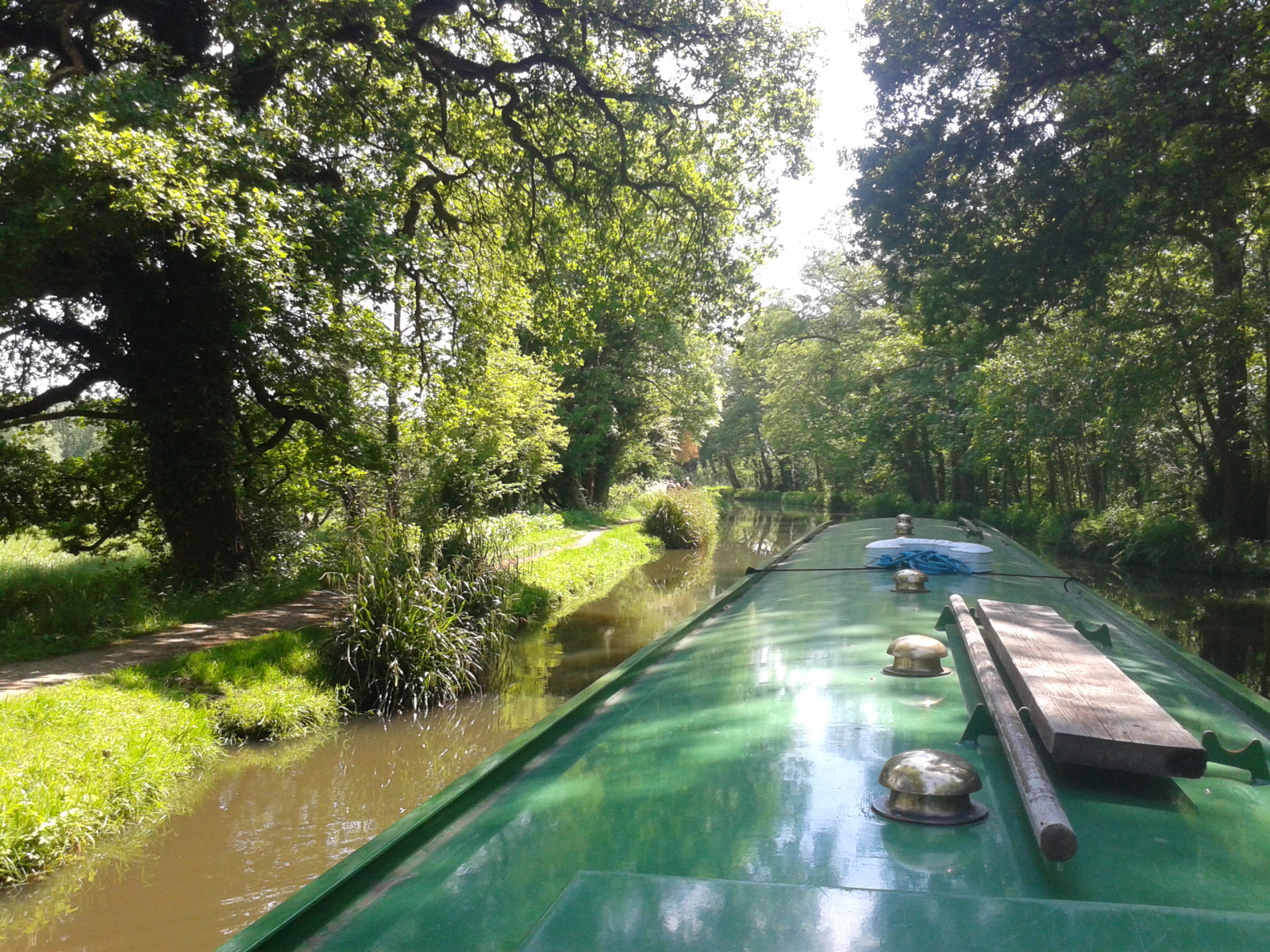 The River Wey is a tranquil delight hidden away in the heart of rural Surrey. It's been used as a navigation since the 17th century, with one of its deepest unmanned locks operating since 1653! Enclosed by woodland bursting with spring bluebells and water meadows alive with summer blooms, the river is home to kingfishers and a variety of birds - you may even see the occasional roebuck deer, if you're very quiet...
The River Wey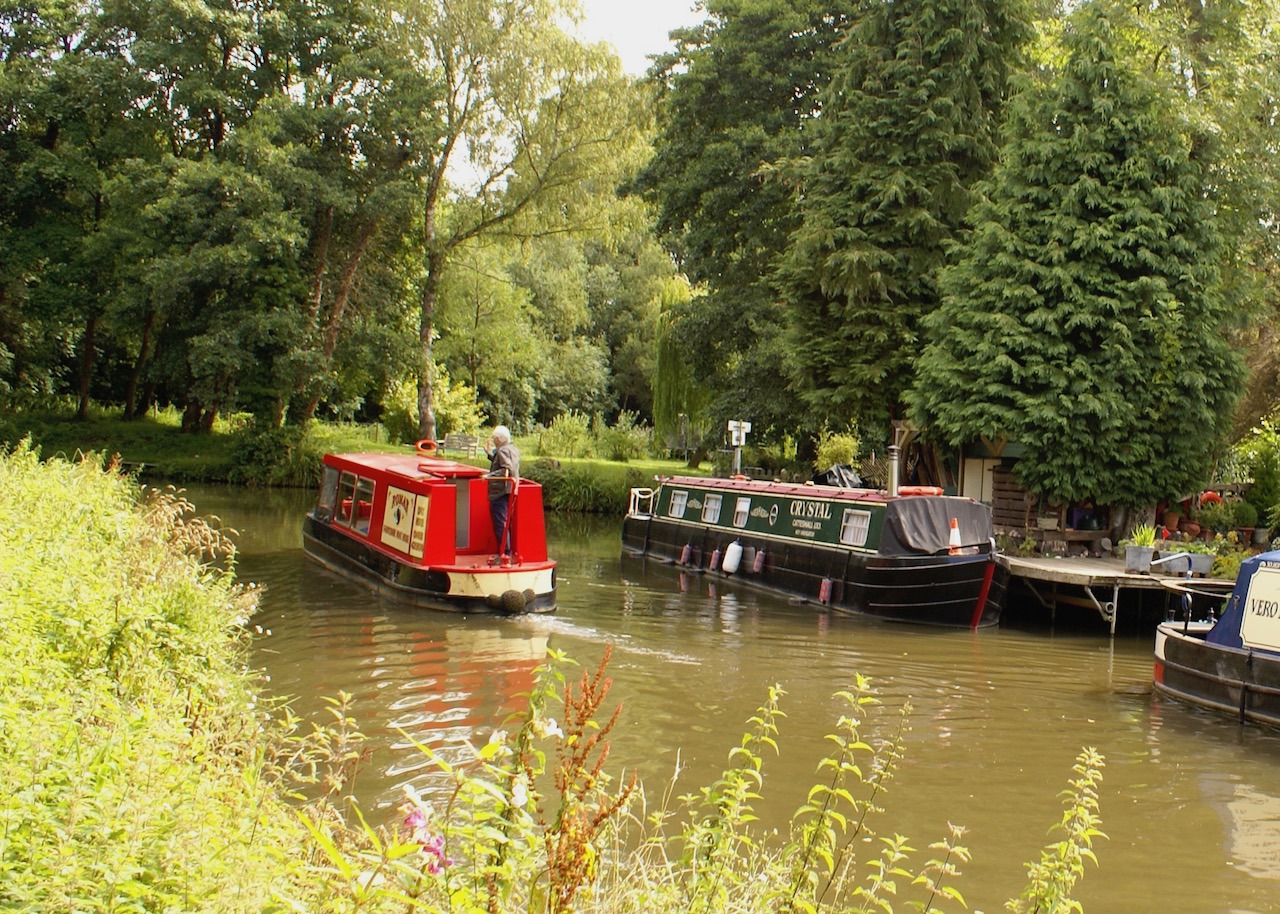 Our aim is to provide the best service we can to our guests. We are a small family business with one carefully maintained boat at this marina. We always try to provide a more personal service than a fleet hire provider when people book Vita.
Wherever we can we keep to the absolute minimum any substance which may affect the River ecology adversely, always replacing it with a natural alternative if available.
A welcome pack awaits all our guests and includes tea bags, coffee, sugar, milk and washing up liquid.
We are on-call throughout your holiday by phone or email or text if there is anything you need to know or want help with.
Kindest regards,
Alexandra (Alex) and Dominic
What Guests Say
We had amazing three days on board of Vita. All four of us were complete novices, but by the time we went through the first lock (with the guidance of Alex, the owner) our two skippers became well trained and confident in steering.
River Wey is beautiful and tranquil and steering Vita is good fun. The boat is very well equipped with everything you need for a relaxing holiday. Two en-suite bedrooms made our stay very comfortable.
Thank you Alex for being so friendly and helpful. We'll definitely be back.
We had an amazing few days away on Vita on the river Wey. It was very relaxing and the views and scenery were stunning.
The boat was spacious very clean and very well equipped and had everything on hand .
I was a bit worried about all the locks but Alex was brilliant and showed us exactly what to do and by the end I was a dab hand at it all.
Thanks so much Alex for a wonderful holiday . We will definitely do it again and I would recommend it to anyone
Things to See & Do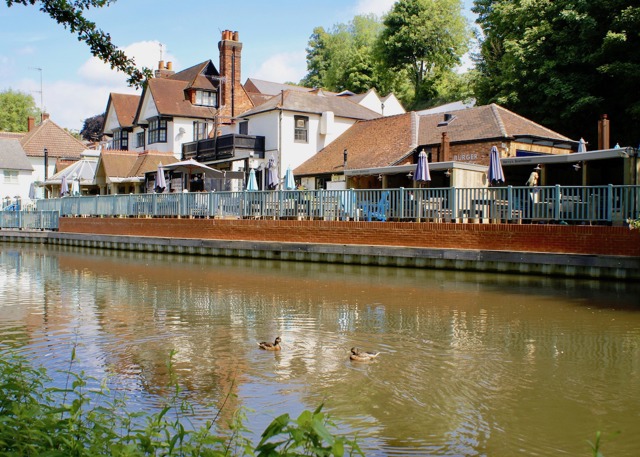 Fans of waterside pubs will be delighted to know there are many refreshment opportunities along the Wey.